El Mondero Rum
Our Rum is elaborated following our philosophy: essence, tradition and honesty.
Ron El Mondero has no additives, essences or spices that could modify the natural flavor of the rum. To preserve all this, Bodegas El Mondero has carefully and personally selected each of the American oak barrels in which the immemorial son of sugar cane rests.
And how is it aged? As great lovers of our land, the selected method has been the soleras and criaderas from Jerez neighbors to achieve a homogeneous rum with an unparalleled flavor. This is how we have managed to stamp a unique Andalucian character that makes it special and different from the rest. The Mondero is delicate, amber and golden colored, easy tear, which recalls the nostalgia of its history.
Its bouquet of toast, vanilla, chocolate, tobacco, sandalwood make it both complex and elegant. Its flavor, evokes each and every one of its aromas, confusing history, legend and desire. El Mondero rum has been able to captivate the most demanding palates lovers of this noble drink.
El Mondero rum has been awarded twice with the Gold Medal at the International Rum Congress in Madrid, one of the most important contests around this product, where every year, the most prestigious brands come to be evaluated by a strictly professional and secret jury in each edition.
El Mondero Rum
Created based on our philosophy, essence, tradition and honesty. It does not have any type of additive, essence or spice that can modify the natural flavor of the rum.

ELABORATION
Our philosophy: essence, tradition and honesty.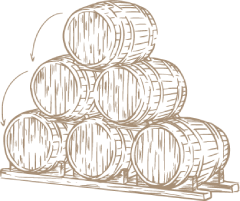 AGEING
Aging using the soleras and criaderas process.


TASTING NOTES
Golden and amber colour, smell of vanilla, tobacco, sandalwood ...

AWARDS
Various awards and quality distinctions.
GIFT BOX
Mondero Reserva with two glasses to enjoy in company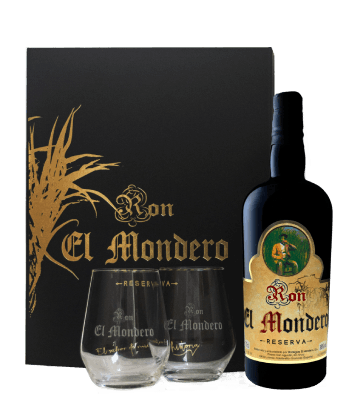 BOX OF 6 BOTTLES
Enjoy this pure and exquisite rum multiplied by six.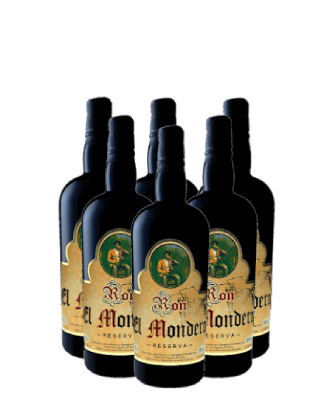 INDIVIDUAL BOTTLE
Rum that captivates the most discerning palates in its individual version